Business Training Courses on offer from Stirling Bid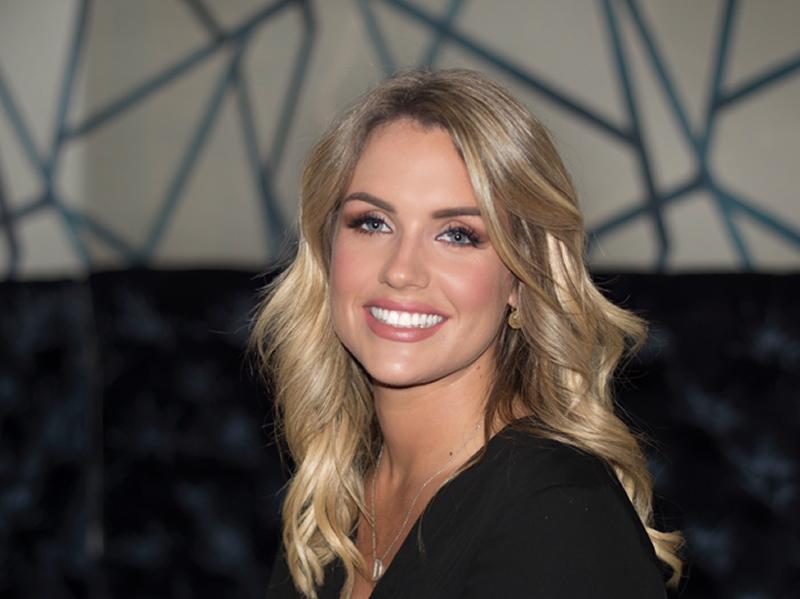 A range of free online courses for Stirling's business community have been launched on a training platform set up by the city's Business Improvement District.
A range of free online courses for Stirling's business community have been launched on a training platform set up by the city's Business Improvement District.

The team at Go Forth Stirling, which runs the BID, has organised the virtual programme to support businesses during the Covid-19 crisis.

Two new courses are being offered each month and the May courses cover Allergen Awareness and Fire Safety.

The online training initiative is funded in association with the Covid-19 BIDs Resilience Fund which was announced by Communities Secretary Aileen Campbell in March.

The £1 million funding package aims to help Scotland's 37 active BIDs play a vital role in supporting local businesses and town centres during the crisis.

Go Forth Stirling's Project Director Danielle McRorie-Smith said: "The training platform is an important initiative which provides a practical means of supporting Stirling's business community during this testing time.

"We're pleased with the success of the first two courses which ran during April and were attended by 57 people – a number we hope to double this month as interest grows."

Details of the May programme are outlined on the Go Forth Stirling website along with information about further courses which will be available over the coming months.

Ms McRorie-Smith added: "The courses are available to all Stirling businesses - not just those within the BID area.

"They offer an opportunity for ongoing training at a time when many businesses have been forced to close their doors and staff who have been placed on furlough are allowed to take part.

"We believe the initiative will help our businesses ensure a better foundation for commercial success following the pandemic and enable their workforces to emerge with more knowledge and training once Stirling is fully open for business again."

The May courses cover the topics of Allergen Awareness and Fire Safety and businesses can register by emailing Go Forth Stirling via admin@goforthstirling.co.uk

The Allergen Awareness course offers essential training on the laws relating to food allergies and how to provide the necessary information to customers regarding regulated allergens in food provided by a business.
The course covers seven levels - including Food Allergy and Intolerance; Keeping the Consumer Safe and Managing Food Allergens - and will take around two hours to complete.

It has been devised by a qualified Environmental Health Officer and is designed for anyone involved in catering as well as staff who responsible for dealing with customer enquiries about food allergens.

The Fire Safety course covers all aspects of fire safety management including the importance of a fire evacuation plan, fire risk assessment plus prevention, protection and detection.

Participants will learn what to consider when creating a fire evacuation plan and how to put this plan into practice.

Further courses, which will be running between June 1 and the end of September, include Safeguarding Children; An Introduction to GDPR; Safeguarding Vulnerable Adults and Food Safety Awareness.

A full list of courses can be found via the link - www.goforthstirling.co.uk/business-support

The courses are free to all businesses in Stirling - not just levy payers or those in the BID zone.

And once a business owner has set up their login details on the Go Forth portal, they are automatically enrolled for the whole programme and will be able to access each new course as soon as it is released on the 1st of each month.

The online training platform is part of the range of support measures being offered by Go Forth Stirling in the wake of the Covid-19 crisis.
These include working with a local partnership set up to help businesses survive the crisis.

Its website - www.investinstirling.com/investor-support/corona-virus-advice – provides Stirling-based businesses with the most accurate and up to date advice and guidance.

The Go Forth team is also working on plans to provide Stirling traders with Personal Protective Equipment and has established an online directory highlighting local shops and cafes which remain open for business.

Go Forth Stirling has also suspended levy payments for six months and has received a grant from the Covid-19 BIDs Resilience Fund which is administered by Scotland's Towns Partnership via Scotland's Improvement Districts.

Phil Prentice, chief officer of Scotland's Towns Partnership and programme director of Scotland's Improvement Districts, said: "This funding will allow BIDs to play a crucial role in supporting local businesses to access the various mitigation packages that are available, and will provide a forum to bring local businesses and communities together to try and keep our towns and cities moving.

"Many businesses are coming up with creative ways to keep trading, and BIDs can support the scaling up of this innovation and creativity across the country."

Go Forth Stirling Business Improvement District (BID) represents close to 400 local businesses with a key objective of delivering projects and services which improve the area's trading environment to benefit businesses, shoppers and visitors.

The BID was set up in September 2017 following a vote among the city's traders and runs for an initial five-year term.

For more details visit www.goforthstirling.co.uk

Last Updated: 4 May 2020 13:42
Latest Local News
Sponsored Links
Popular Events
At the monthly Stirling Farmers' Market you'll find up to 25 stalls offering an outstanding range of superb produce!
Shop smartly, be savvy and save money at the Jack & Jill Market Falkirk held at Grangemouth Sports Complex!
On 14 July 1990, over 30,000 people gathered in Stirling to celebrate 'A Day for Scotland'. This event commemorates the day 30 years on.
Join us at The Engine Shed for our exciting under 5's sessions, through creative play in a fun, child-led and sometimes messy environment!
A playful, fun way to enjoy all the benefits of yoga with the delight of floating in space. It'll put a smile on your face while you iron out the crinckles in your back!
Popular Venues