Bloody Scotland announce shortlisted and longlisted authors 2020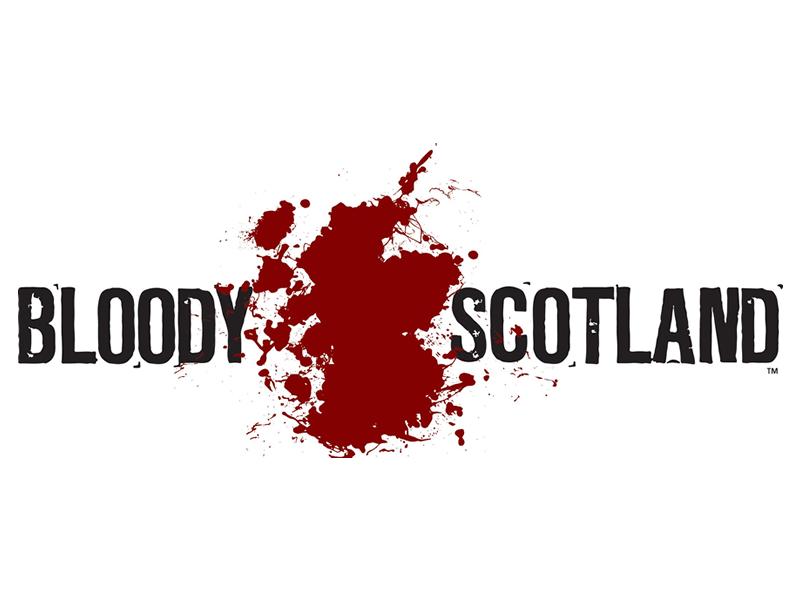 Shortlist announced for Bloody Scotland Debut Scottish Crime Book of the Year 2020 and Longlist announced for the McIlvanney Prize 2020.
SHORTLIST FOR THE BLOODY SCOTLAND DEBUT SCOTTISH CRIME BOOK OF THE YEAR 2020
& LONGLIST ANNOUNCED FOR THE McILVANNEY PRIZE 2020

Winners to be presented on Friday 18 September 2020

Four years ago the Scottish Crime Book of the Year Award was renamed the McIlvanney Prize in memory of William McIlvanney who is often described as the Godfather of Tartan Noir. Last year Bloody Scotland also introduced a prize for The Bloody Scotland Debut Scottish Crime Book of the Year. This year both are sponsored by the Glencairn Glass. At a time when debut writers have suffered more than anyone else due to bookshop closures the debut prize is more important than ever:

Shortlisted authors are:
Deborah Masson, Hold Your Tongue (Transworld)
Stephen O'Rourke, The Crown Agent (Sandstone)
Marion Todd, See Them Run (Canelo)
Francine Toon, Pine (Doubleday)

One, Francine Toon, is also longlisted for the McIlvanney Prize which includes:
Lin Anderson, Time for the Dead (Macmillan)
Lisa Gray, Bad Memory (Thomas & Mercer)
Andrew James Greig, Whirligig (Fledgling)
Doug Johnstone, A Dark Matter (Orenda)
Val McDermid, How the Dead Speak (Little, Brown)
Ben McPherson, The Island (HarperCollins)
James Oswald, Bury Them Deep (Headline)
Ambrose Parry, The Art of Dying (Canongate) aka Chris Broomyre and Marisa Haetzman
Mary Paulson-Ellis, The Inheritance of Solomon Farthing (Mantle)
Caro Ramsay, The Red, Red Snow (Severn House)
Craig Robertson, Watch Him Die (Simon & Schuster)
Francine Toon, Pine (Doubleday)

Finalists for the McIlvanney Prize will be revealed at the beginning of September and the winner of both prizes will be revealed on Friday 18 September. The Bloody Scotland Debut Prize will be judged by a panel including crime writer and founding director of Bloody Scotland Lin Anderson and representatives from Waterstones and the Glencairn Glass. The McIlvanney Prize will be judged by Stuart Cosgrove, writer and broadcaster, James Crawford, chair of Publishing Scotland and presenter of BBC series Scotland from the Sky and Karen Robinson, Editor of The Times Crime Club.

The McIlvanney award recognises excellence in Scottish crime writing, includes a prize of £1000 and nationwide promotion in Waterstones. The 2020 longlist features established crime writers and debuts, corporates and indies. Previous winners are Manda Scott with A Treachery of Spies in 2019 (who chose to share her prize with all the finalists), Liam McIlvanney with The Quaker in 2018, Denise Mina with The Long Drop in 2017, Chris Brookmyre with Black Widow in 2016, Craig Russell with The Ghosts of Altona in 2015, Peter May with Entry Island in 2014, Malcolm Mackay with How A Gunman Says Goodbye in 2013 and Charles Cumming with A Foreign Country in 2012. The inaugural Bloody Scotland Debut Prize 2019 was won by Claire Askew with All The Hidden Truths.

New sponsor, The Glencairn Glass, the World's Favourite Whisky Glass and the Official Glass for Whisky is sponsoring both The McIlvanney Prize and The Bloody Scotland Debut Crime Novel of the Year. Culture & Business Fund Scotland have generously given matched funding.

Kirsty Nicholson, Glencairn's Design and Marketing Manager commented:

'There has never been a better time to immerse ourselves in a gripping book and enjoy a little escapism during these uncertain times. We would like to congratulate all the talented authors who've been successful in securing a place on this year's McIlvanney Prize longlist, as well as the new writers who have been shortlisted for The Bloody Scotland Debut Scottish Crime Book of the Year. We hope that people will be inspired to support the authors and to read the listed novels - of course accompanied by a dram of their favourite whisky in the world's favourite whisky glass - The Glencairn Glass.'

The authors shortlisted for the Debut Prize will collaborate on a short story in the run up to the Festival to be co-ordinated by author and board member, Gordon Brown aka Morgan Cry, in association with The Glencairn Glass.

Bloody Scotland International Crime Writing Festival was scheduled to take place in the historic town of Stirling from 18-20 September but will now take place entirely on-line.

Bloody Scotland will be releasing a star-studded video at 10am on Tuesday 23 June with Denise Mina, Richard Osman, Karen Robinson and Ian Rankin revealing the McIlvanney longlist and Bloody Scotland Debut Prize shortlist.

Follow @bloodyscotland on Twitter to see more.

Please share #BloodyScotland

Last Updated: 23 June 2020 12:48
Latest Local News
Sponsored Links
Popular Events
From food to sweets and treasures to junk, Stirling Market is open every Sunday regardless of the weather!
At the monthly Stirling Farmers' Market you'll find up to 25 stalls offering an outstanding range of superb produce!
Come and visit Falkirk Stadium Car Boot Sale, the biggest and best car boot sale in the region, every Sunday... all welcome!
Join Stirling Old Town's most grumblesome Ghoul, the Happy Hangman, Jock Rankin, on a creepy, comic guided ghostwalk!
Daniel Sloss previews his latest work along with some other friends (including Kai Humphries) for one night only at the Albert Halls.
Popular Venues